Michèle Shuster
---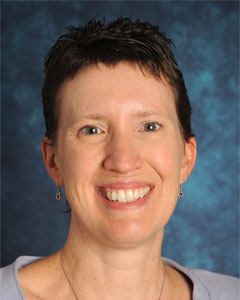 Contact:
mshuster@nmsu.edu
575-646-3916
PACR Role:
SuCCESS Core Lead, Planning and Evaluation Core Co-Investigator
Institution:
NMSU
Bio:
Dr. Michèle Shuster is a professor in the Department of Biology and the director of the Howard Hughes Medical Institute Program at NMSU. Her research interests include undergraduate and K-12 education in the biomedical sciences, including projects in introductory biology, allied-health microbiology, cancer biology and K-12 science education & outreach.
Dr. Shuster joined the PACR team in 2002 and has now serves as a co-investigator in our SuCCESS and Planning and Evaluation Cores.
Dr. Shuster earned her Ph.D. in molecular biology from Tufts University School of Medicine.