Rachel Ceballos
---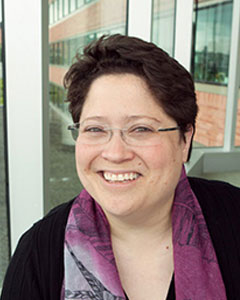 Contact:
rceballo@fredhutch.org
206-667-7806
PACR Role:
Project Lead, Outreach Core Lead
Institution:
Fred Hutch
Bio:
Dr. Rachel Ceballos is a member of the Cancer Prevention Program in the Public Health Sciences Division at Fred Hutch and and an affiliate assistant professor at the University of Washington. Her research interests include examining the role of psychosocial factors on biobehavioral outcomes of chronic disease in the context of cancer health disparities, specifically the development and evaluation of culturally appropriate cancer survivorship programs.
Dr. Ceballos joined the PACR team in 2010 as an investigator on a pilot project and is now an investigator in our Outreach Core and on a pilot project investigating the social determinants of health in primary care.
Dr. Ceballos earned her Ph.D in biobehavioral health from Pennsylvania State University.