TEAL
Tobacco Exposure and Activities for LGBTQ+ individuals in New Mexico
TEAL supports the LGBTQIA+ community in reducing tobacco use to support healthier, cancer-free lives.
Para Español, oprima aquí
---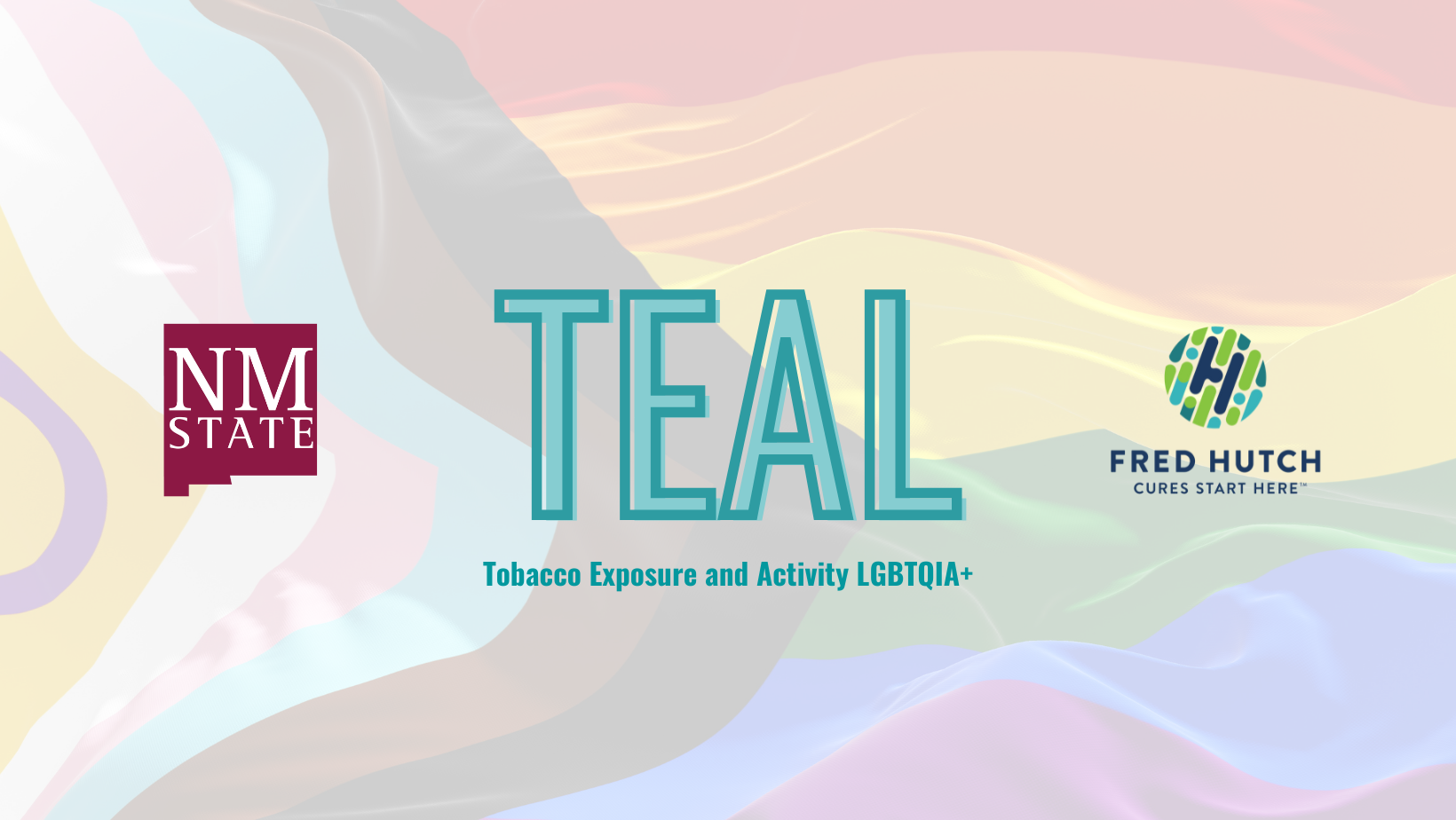 Help us better understand the experience of being an LGBTQIA+ adult in New Mexico! Take this survey about tobacco exposure and usage to earn a $25 gift card.
---
Study Summary
Tobacco smoking is the leading cause of preventable cancer deaths, with nearly half a million deaths each year in the U.S. alone. The TEAL study aims to learn more about tobacco use in the LGBTQ+ community to help develop effective smoking cessation programs.
Eligibility
- Identify as LGBTQ+
- 18 years of age or older
- Living in New Mexico
Compensation
Eligible participants will recieve $25 for completing the survey.
---
Connect With Us